Welcome to 2 Left Paws Grooming Spa Salons!
With salons in Crowthorne and Windsor, 2 Left Paws is a professional dog grooming spa where your special friend can enjoy anything from just a bath to a full pamper session.
Crowthorne & Windsor Salons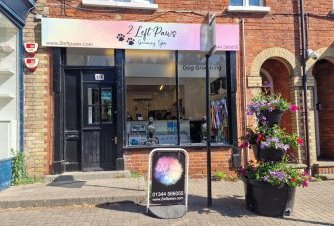 174 Dukes Ride, Crowthorne
2 Manor Farm Close, Windsor

Have a browse through our services and if you have any questions or wish to make a booking then please contact us.